perfect for shops with...
Multiple Dropship Vendors

Set different shipping rules for different group of products, and control how they get blended together.

On-Demand Printers

Integrate directly with Printful, Pixels, and Printify shipping rates APIs. You can also set up flat rates for others.

Small vs. Heavy Items

Small items go USPS first class, medium items via UPS, and heavy items via flat rate rules. Mix and match rates for all your product types.

Free Shipping/Free + Shipping

Have most of your products ship free, exclude some products from free shipping. And set free products to have their own shipping price.

Method and Zone Restrictions

Prevent certain products from being ordered to certain zones. Or prevent certain methods from being an options for some products.

Advanced Carrier Options

Set multiple package dimensions and weights, commercial vs. residential address detection, negoiated rates, and more.

Local Delivery For Some Products

Create sub-zones within your shopify zones using postal codes. Set different rates for products within the sub-zone.

Different Package Dimensions

For each group of products you can specify a different package dimension. You can also set different dimensions based on qty of items.

Options for the Same Method

You can set multiple versions of the same carrier method, but with different modifications. ( ie, UPS Ground, UPS Ground - Signature Required )
View All Features
Set different rates for different groups of products.
Use real-time rates from carriers and fulfillment providers.
or create your own rule based rates...
By Price

Use a price range table, or percetange of product price with min/max.

By Weight

Use a weight range table, or charge per first lbs./additional lbs.

By Item

Use an item range table, or charge per first item / each additional item.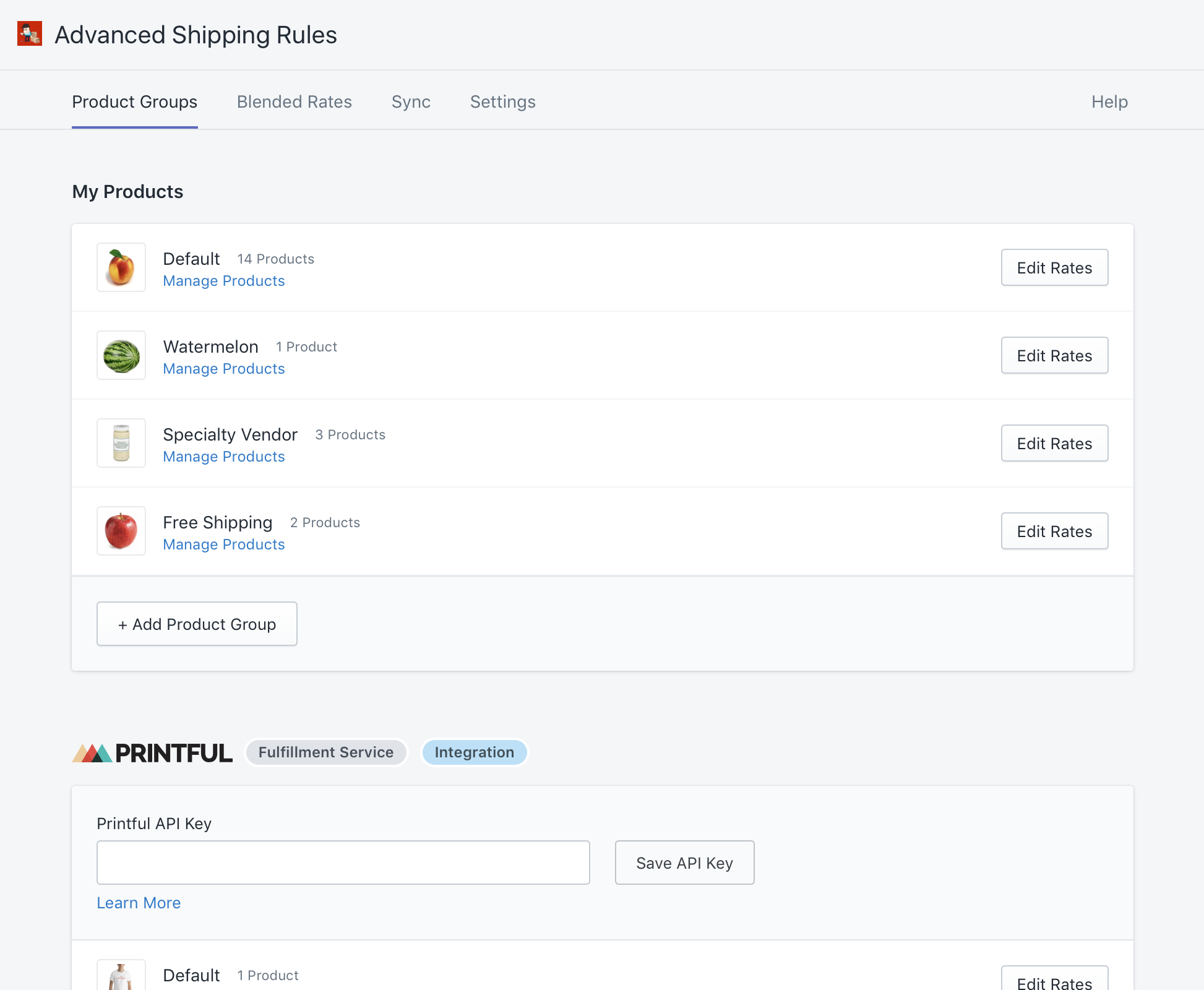 Read about How It Works